MCES News
A Message From MCES CEO Bill Myers
Wednesday, June 10, 2020
As the CEO of MCES, which has a diverse workforce and serves a diverse patient population, I stand firm in saying that inequality, racial bias and injustice has no place at MCES or in the communities we live in and serve.
I was deeply shaken and profoundly saddened by the senseless death of George Floyd. I was also very inspired and hopeful, as I watched many peaceful protests nationwide demanding change. This is the time for us all to work together towards eliminating racial inequality, bias and disparities in our communities and in our nation. Hate has no place at MCES.
For me, this goes beyond just making a blanket statement. While words are important, actions are matter more. This is a time for action to affect change, and we can certainly start here at MCES by ensuring everyone is treated fairly and as equals.
---
Thank You PHL COVID-19 Fund and MontCoPA COVID-19 Response Fund
Friday, May 22, 2020
These are difficult financial times for every organization, especially nonprofits. That's why we were so pleased to receive a $50,000 grant from the PHL COVID-19 Fund.
The fund is providing grants and resources to help the nonprofit community navigate near- and long-term challenges and ensure that critical resources remain available for those in our community who need them the most.
We greatly appreciate the support of the fund. We also appreciate the support of the MontCoPA COVID-19 Response Fund. Both donations will help us build better tomorrows for all those in need during this challenging period.
Thank you to the PHL COVID-19 Fund and the Montgomery County COVID-19 Fund and their donors.
---
Friend Makes Masks
Friday, May 22, 2020
Abi Nathan, the wife of our good friend and former co-worker Gabe Nathan, was the first person to respond to our request for homemade cloth masks. She sewed a batch of masks for use by our staff and patients headed home. Abi, a special education teacher, didn't stop there. She produced masks for other local organizations and for groups as far away as England and India.
Thank you Abi.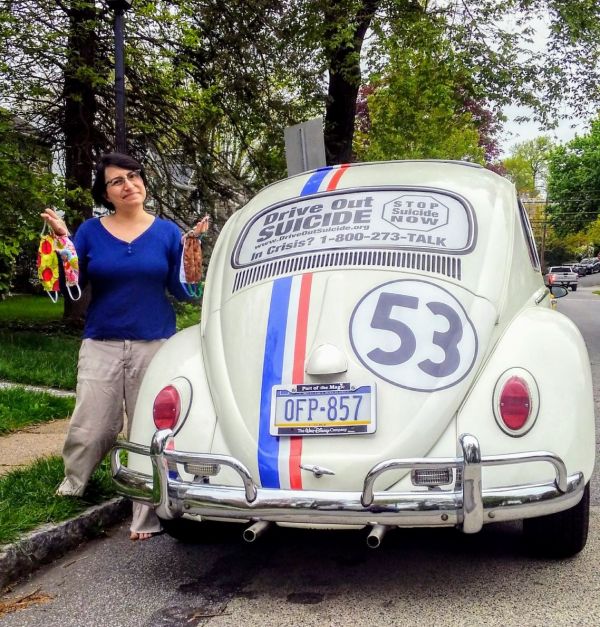 ---
3D Printer Makes Masks More Comfortable
Friday, May 22, 2020
The continuous wearing of a mask, while essential for our staff, can cause discomfort, especially around ears. Enter Carl Leiby, a software developer from Plymouth Meeting. Carl saw a note from Mike Zosa, our IT Director, asking for help with straps that could be used with masks to relieve the pressure. Carl put this technical skills and a 3D printer to use and developed 120 straps for our staff. The first batch was so well-received, he produced a second batch.
Thank you Carl.
---
Visiting Hours Suspended Due To Coronavirus
Thursday, March 12, 2020
Effective immediately, MCES has suspended all visitation due to the coronavirus. The intent is to protect patients, staff and guests. We will restore visitation as soon as possible. 
Thank you for your understanding. 
---
MCES Welcomes Director of Nursing
Monday, July 23, 2018
Marilyn Callaway, MBA, BSN, RN, was welcomed to MCES in June as director of nursing. Marilyn has over 15 years of experience in behavioral health including working with patients in a wide variety of settings.
Her work includes acute and chronic mental illness, dementia, substance use and intellectual disabilities.
Marilyn has a BS in Psychology from Ohio State University, a BS in Nursing from Drexel University and an MBA from San Francisco State University.
Marilyn supervises over 120 full and part-time staff across three shifts in the Nursing Department at MCES. This includes Nurse Managers, our psychiatric nurses, our nursing specialists in education, risk management, crisis, and infection control, and our psychiatric techs.
---